This is the first step for most employment based immigrant visa ("green card") cases. It involves a rigorous test of the labor market by the employer for qualified and available US workers. Assuming there are none, the U.S. Department of Labor (DOL) will certify the position; the employer can then can move forward with the next stage of sponsoring a valued employee for permanent residence. Unless an employee can meet the high standards for the EB-1 or National Interest Waiver immigrant visa categories, labor certification is required for EB-2 and EB-3 cases.
The job offer must be for a regular, full time position, not a temporary one. The salary offered must meet or exceed the prevailing wage determined by DOL.
The employer must recruit (test the labor market) in good faith, via multiple channels including newspaper advertisements and posting on the state workforce agency job search portal, as prescribed by the DOL regulations. The employer can find U.S. applicants to be unqualified if they do not meet the stated minimum requirements for the position. As a result, it is important to define the job requirements clearly and accurately before initiating the labor market test. The sponsored employee should also obtain proof that he or she meets these minimum requirements before the recruitment begins. The employer must meet strict timelines and file the PERM application with DOL before the advertisements expire but after any U.S. workers have had ample opportunity to apply and be considered.
A finding that there is a qualified and available U.S. worker will defeat the PERM labor certification; a finding that there are no qualified and available U.S. workers will allow the case to move forward to the next step – the filing of an employer petition (Form I-140).
IMMLAW Attorneys who practice in this area include…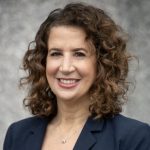 Nicole Simon is the Managing Partner of Landau, Hess, Simon, Choi & Doebley. She represents businesses and individuals in all areas of immigration law, including employment-based nonimmigrant and immigrant visas, family-based cases, and naturalization.
See Nicole Simon's full profile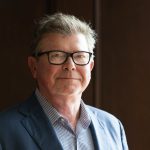 T. Douglas Stump is Past-President of the 15,000 member American Immigration Lawyers Association. He is annually listed in Best Lawyers in America for Immigration Law and has frequently been recognized as Lawyer of the Year in Oklahoma.
See T. Douglas Stump's full profile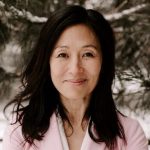 Susan Im earned her B.A. degree from the University of Michigan and her J.D. degree from Wayne State University Law School. Following graduation, Susan worked as litigator in a large firm but left to build a successful solo immigration practice and thereafter a boutique immigration and employment law firm with labor and employment law colleagues, which eventually merged with a larger multi-practice firm in Grand Rapids.
See Susan S. Im's full profile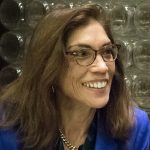 Linda Rose is the Founding Partner of Rose Immigration Law Firm, PLC, in Nashville. The firm emphasizes PERM labor certification, nonimmigrant visas for professionals and international transfers, and university research/teaching. Linda is also a jazz musician, so she and the other firm attorneys focus on O&P visas in music, arts, and entertainment. She has practiced business immigration law for more than 35 years.
See Linda Rose's full profile
Savitz Law Offices provides U.S. Immigration Law services and expertise in business immigration law for employers and their employees, especially STEM (Science, Technology, Engineering, and Math) fields, including obtaining temporary work status and visas (H-1B, L-1, TN, etc.) and Green Cards.
See Bennett Savitz's full profile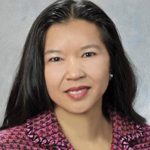 Marcine A. Seid has earned a reputation for providing exceptional immigration legal advice and services to her clients worldwide in her 25 years of practicing immigration law. Her firm, Seid Law Group, in Palo Alto, California focuses on business and employment immigration with concentration in high technology start-ups, emerging tech companies and multi-national companies. She also assists employers in corporate immigration compliance, I-9 audit matters and government worksite investigation defense.
See Marcine Seid's full profile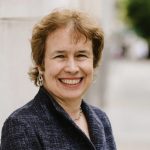 Ester Greenfield is of counsel at MacDonald, Hoague & Bayless, in Seattle, Washington, and her practice is limited to immigration law. She represents employers and individuals in business and family immigration cases as well as citizenship matters.
See Ester Greenfield's full profile