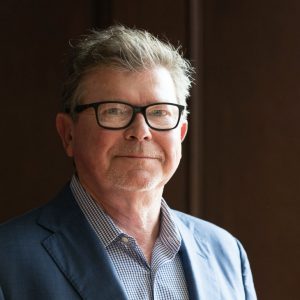 Practice Areas
Consular and Border Processing|Employment-based Immigrant Visas|Family Immigration|Immigration Court, Removal and Deportation|PERM Labor Certification
Awards & Recognitions
Best Lawyers in America for Immigration Law
2013, 2014, 2015, 2016, 2020 "Immigration Lawyer of the Year" for Oklahoma City
"Top 50 Super Lawyers in Oklahoma" (Oklahoma Magazine)
CHAMBERS and Partners Immigration Nationwide and Global
Memberships & Associations
Past-President of the American Immigration Lawyers Association
Oklahoma Bar Association
Published Works
Former Adjunct professor on Immigration Law at the Oklahoma City University School of Law
Co-editor of over 30 books on Immigration Law
Speaker at over 100 national and international conferences on Immigration Law
Education
Oklahoma City University School of Law
T. DOUGLAS STUMP is an attorney with over 37 years of experience in a practice limited primarily to immigration law. His practice focuses on employment based immigration law, complex deportation, federal court litigation, unlawful presence waivers, and other family immigration matters. He maintains offices in Oklahoma City.
Mr. Stump represents a large portfolio of clients across the U.S. ranging from Fortune 500 corporations to individuals. His clients include energy companies, engineering firms, I.T. firms, hospitals, colleges and universities, non-profit organizations, medical research institutes, and many more. He is a recognized expert in securing work visas for highly skilled foreign employees and assisting professionals such as physicians, nurses, engineers and others seeking immigration benefits and Waivers.
Mr. Stump is a Past-President of the 15,000 member American Immigration Lawyers Association (AILA). He continues to serve on the Board of Governors for AILA.
Mr. Stump has consistently been listed in Best Lawyers in America for immigration law and was recognized by Best Lawyers as "Immigration Lawyer of the Year" in 2013, 2014, 2015, 2016, and 2020 for Oklahoma City. He has also been recognized in Oklahoma Magazine as one of the "Top 50 Super Lawyers in Oklahoma" and is referenced in CHAMBERS and Partners Immigration Nationwide and Global.
He has co-edited over 30 books on immigration law, spoken at hundreds of national and international conferences on immigration law and regularly appears as an expert on radio and TV programs addressing immigration law-related issues.
Mr. Stump is the former General Counsel of the Oklahoma State Council for Human Resource Management and adjunct professor on Immigration Law at the Oklahoma City University School of Law.