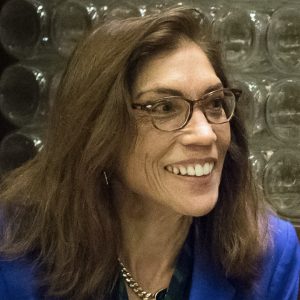 Linda Rose
Attorney at Law
Rose Immigration Law Firm, PLC
105 Westpark Drive, Suite 330
Nashville, Tennessee 37027
Download info to your device
Practice Areas
Arts & Entertainment Visas|Citizenship and Naturalization|Family Immigration|Non-Immigrant Visas (Work-Authorized)|PERM Labor Certification
Awards & Recognitions
U.S. News and World Reports — Best Lawyers and Law Firms
Who's Who in Corporate Immigration
Best Lawyers — Best Women Lawyers
Martindale-Hubbell Bar Register of Preeminent Lawyers
2012 AILA Susan Quarles Service Excellence Award
Memberships & Associations
American Immigration Lawyers Association
American Civil Liberties Union
Pro-bono & Community Service
Trustee of American Baptist College, an HBCU committed to promoting social justice and leadership
Published Works
— "Immigration for Musicians" Live presentations at at SXSW (South by Southwest) and PASIC (Percussive Arts Society International Conference)
— Prevailing Wages: How to "Do the Right Thing" — The most comprehensive article addressing prevailing wages for PERMs and H-1Bs (co-authored with Ester Greenfield), published in several editions of the AILA PERM Survival Guide.
— "To the Tune of Immigration" — Visas for Musicians, in publications of the Percussive Arts Society (PASIC), South By Southwest (SXSW), and Bender's Immigration Bulletin
— "O-1 to EB-1 Transition: A Leap of Faith" — in AILA Immigration Options for Artists, Entertainers & Athletes
Education
University of Hawaii William S. Richardson School of Law (1986 J.D.)
University of Hawaii School of Public Health (1982 Master of Public Health (MPH) with Certificate in Urban Planning)
Boston University (1978 Master of Liberal Studies with concentration in anthropology)
Languages
Spanish
Linda Rose is the Founding Partner of Rose Immigration Law Firm, PLC, in Nashville. The firm attorneys emphasize PERM labor certification, international transfers, and university research/teaching. Linda is also a jazz musician so she and the other firm attorneys routinely handle O&P visa petitions for musicians, artists, and entertainers. Linda has practiced business immigration law for more than 35 years.
As a long-time member of the American Immigration Lawyers Association (AILA), she has served as a PERM labor certification mentor since the inception of PERM and co-authored the leading article "Prevailing Wages: How To Do The Right Thing," which has been published in several editions of AILA's Guide to PERM Labor Certification. She  held a seat on the AILA Board of Governors for 14 years and served numerous terms on the AILA DOL Liaison Committee and the ACES Committee (arts, athletics, business, education and sciences). She was the 2012 recipient of the AILA Susan Quarles Service Excellence Award. She taught Immigration Law and Policy at Vanderbilt University Law School for 17 years.
Linda's love of music and culture have taken her to Ghana, Africa many times, where she has studied music and dance. And to no surprise, she has represented several dance troupes and  musicians and facilitated the needed O&P visas for their U.S. tours. When not practicing law, she plays vibraphone and African xylophone with her jazz band RoseOnVibes Quintet (RoseOnVibes.com).