Military-Related Immigration
Military members, veterans, and their family members are often eligible for special immigration benefits, such as military "parole in place" (PIP) or deferred action for military members and their families. Military members and veterans are also eligible for
naturalization
under unique military naturalization statutes that allow them to naturalize even if they are in removal proceedings. Military members can sometimes be naturalized posthumously (after death) and their survivors may be able to obtain permanent residence (green card) or naturalization. Finally, military spouses can obtain expedited naturalization if they are sent overseas with their military member spouse, or may be able to naturalize overseas, along with their children. These benefits can allay the special hardships endured by those who serve our country.
IMMLAW Attorneys who practice in this area include…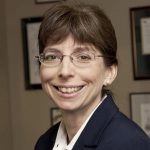 MARGARET D. STOCK is a member of IMMLAW, the National Consortium of preeminent immigration law firms with affiliate offices in 21 gateway cities throughout the United States. She has practiced immigration law for more than twenty-five years and is a member of the American Immigration Lawyers Association, the Alaska Bar Association, and the New York City Bar Association. Ms. Stock concentrates her practice on immigration issues relating to the military and national security, but also handles a wide variety of all types of immigration and citizenship cases. She was recognized in 2013 as a MacArthur Foundation Fellow for her work in the field of immigration and national security.
See Margaret D. Stock's full profile