EB-5 Permanent Residence ("Green Cards") Via Investment And Job Creation
There are two EB-5 programs. Both require an equity investment and creation of at least 10 jobs for each EB-5 immigrant. One EB-5 program is called a "regional center" and involves developers who pool capital from a number of EB-5 applicants to build a project that creates jobs. Typical regional center projects are hotels or housing, but there are many different types of businesses permitted. The rules allow a regional center project to create "indirect" jobs, including those created downstream in the economy.
The other EB-5 program is often referred to as the "direct" or "self" investment. Here one typically creates their own business enterprise (for example, a restaurant) with 10 direct employees per EB-5 investor. The direct or self EB-5 program is permanent. The regional center program however is a temporary program and is set to expire on June 30, 2021. It has been extended many times since its inception in 1991 and is expected to be extended as it has been since 1991.
Investment. For both programs the investment amount today is a minimum of $900,000 (previously $500,000) in a business located in a targeted employment area, where the unemployment is 150% of the national average or in a rural area. Otherwise, the investment is at least $1.8 million.
Source of Funds. People seeking immigration with the EB-5 program must prove that their funds come from a lawful source. Gifts from relatives and borrowed funds, under certain circumstances are permitted.
Timing. EB-5 green card immigration usually takes about 2 to 3 years, except for those born in China or Vietnam which have to wait an extra-long time to obtain an EB-5 green card.
EB-5 immigration involves being admitted to the United States as a "conditional" permanent resident for two years. 21 months into the two years, one must file another application to prove that the jobs were created and investment sustained.
To read about EB-5 in more detail, click here.
---
IMMLAW Attorneys who practice in this area include…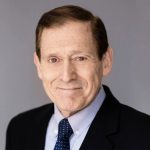 ALLEN E. KAYE is Of Counsel at Pollack, Pollack, Isaac & DeCicco, LLP. He graduated Phi Beta Kappa from Queens College of the City University of New York in 1961, obtained his law degree at Columbia Law School in 1964, and obtained his LLM (Master of Laws) degree at New York University Graduate School of Law in 1965.
See Allen E. Kaye's full profile
Savitz Law Offices provides U.S. Immigration Law services and expertise in business immigration law for employers and their employees, especially STEM (Science, Technology, Engineering, and Math) fields, including obtaining temporary work status and visas (H-1B, L-1, TN, etc.) and Green Cards.
See Bennett Savitz's full profile