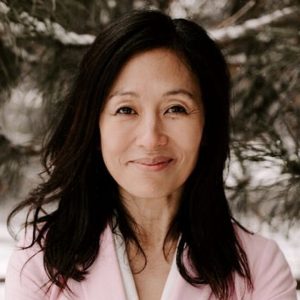 Practice Areas
Employment-based Immigrant Visas|Non-Immigrant Visas (Work-Authorized)|PERM Labor Certification|Student Visas
Awards & Recognitions
See bio.
Memberships & Associations
See bio.
Pro-bono & Community Service
See bio.
Education
Wayne State University Law School (J.D.)
University of Michigan (B.A.)
SUSAN S. IM earned her Bachelor of Arts from the University of Michigan and her Juris Doctor (J.D.) from Wayne State University Law School. Following graduation, Susan worked as litigator in a large firm but left to build a successful solo immigration practice and thereafter a boutique immigration and employment law firm with labor and employment law colleagues, which eventually merged with a larger multi-practice firm in Grand Rapids. Although repeatedly pursued by national and regional law firms over the years, in late 2010, Susan went back to her own firm, ImLaw, PC, to offer clients the benefits of a personal level of service, backed by more than 25 years of experience resolving immigration cases for clients that include small to medium-sized employers, Fortune 100 and 500 companies, individual and corporate investors, students, and other individuals. She currently has a team of seven, consisting of three attorneys, two paralegals, one legal assistant, and one billing specialist.
Practicing exclusively U.S. immigration law with a focus on employment-based immigration law, Susan Im possesses in-depth experience preparing and advising on a wide variety of nonimmigrant/temporary work visa applications (H-1B, L-1, TN, E-3, O-1, R-1, and H-3 to name a few); temporary investor visa applications (E-1 and E-2); F-1 student visa issues; J-1 cases including waivers of the two-year home residence requirement; employment-based permanent residency ("green card") including PERM labor certification applications, I-140 immigrant petitions (including Schedule A physical therapist and registered nurses and PERM labor certification-exempt categories such as extraordinary ability and National Interest Waiver cases); I-9 compliance and counseling for employers; family-based adjustment of status/permanent residency cases; and naturalization/citizenship applications.
As a recognized expert in immigration law, Susan has provided thought leadership on immigration issues to legal and other professional associations in Michigan and throughout the United States. Susan has presented nationally and locally on employment-based immigration and family-based immigration topics for the American Immigration Lawyers Association (AILA), the AILA Michigan Chapter, and the Institute of Continuing Legal Education (ICLE). She also authored an Immigration Initiative and Policy Document for the Office of the Governor of Michigan.
Susan Im has served in leadership positions for key organizations focused on immigration and advocacy. AILA is the premier national association of over 15,000 attorneys and law professors who practice and teach immigration law. For two years, she served as the elected Chair of the American Immigration Lawyers Association's (AILA) Michigan Chapter and member of the AILA Board of Governors from June 2011 to May 2013. Susan served as the elected Vice Chair of AILA's Michigan Chapter from June 2009 to June 2011. Thereafter, Susan served as a member of AILA-USCIS Nebraska Service Center Liaison Committee from June 2013 to June 2017 and as AILA NSC Committee's Vice Chair from June 2015 to June 2017. Susan also served on the AILA USCIS Ombudsman Committee from June 2015 to June 2017 and as Vice Chair of AILA's USCIS Service Center Operations Liaison Committee from June 2017 through June 2019. From June 2019 to June 2020, Susan Im served as Chair of AILA National's USCIS Service Center Operations Liaison Committee (SCOPS). In 2020, the AILA USCIS SCOPS Committee was renamed the USCIS Case Assistance Committee (CAC), and Susan served as Chair of the CAC from June 2020 to June 2021.  In 2021, Susan received AILA National President's Commendation for Outstanding Volunteer Service.
Aside from immigration, Susan is a current member of the Asian Pacific American Chamber of Commerce (APACC), past President of the Asian Professionals Organization (APO)(now West Michigan Asian American Association (WMAAA), and past Immigration Chair of the Michigan Governor's Advisory Council on Asian Pacific American Affairs (ACAPAA). Susan's charitable work included serving on the board of directors of In the Image, a nonprofit organization dedicated to serving families and individuals in need, for many years.
In 2019, Susan Im of ImLaw received the "Best Lawyers" designation by U.S. News & World Report. Susan was named one of Grand Rapids Magazine's "Top Lawyers" as voted by her legal peers in 2022, 2021, 2020, and 2019. She has earned the "Leading Lawyers" distinction in 2022, 2021, 2019, 2018, and 2014. Leading Lawyers conducts in-depth research of Michigan attorneys and sent surveys to over 32,000 Michigan attorneys. Leading Lawyers awards are earned by fewer than 5% of all attorneys licensed to practice law in Michigan and are awarded to the lawyers most often recommended by their peers in statewide surveys.