Humanitarian Visas
(VAWA, U Visas, T Visas)
Violence Against Women Act (VAWA)
VAWA allows certain foreign nationals to self-petition for permanent residence (green card) when the petitioning family member becomes abusive or extremely cruel. VAWA can be used by men, women, and children and doesn't require physical violence. There are strong confidentiality protections and the abusive family member will never know about the filing.
Victims of Violent Crime (U Visas)
Foreign nationals who are victims of certain crimes - generally crimes involving violence - may qualify to gain status if they cooperated with law enforcement and suffered substantial physical or mental harm because of the crime. The U visa has one of the most generous waivers in all of immigration law, including forgiving deportation orders and entering without inspection. After maintaining U status for three years, the foreign national may be eligible to apply for lawful permanent residence.
Victims of Human Trafficking (T Visas)
Foreign nationals who are victims of a severe form of trafficking may qualify for protection under a T visa. Severe trafficking includes both sex trafficking and labor trafficking and happens when someone is recruited or hired to perform such work by force, fraud or coercion. The T visa can forgive most immigraiton violations. In some cases, recipients of T visas can apply for lawful permanent residence after just one year of maintaining status.
---
IMMLAW Attorneys who practice in this area include…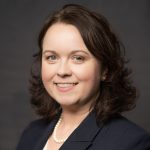 Tracie L. Morgan, owner of Hope Immigration (formerly known as Klinke Immigration), focuses on humanitarian- and family-based immigration. She is known for her expertise working with immigrant survivors of domestic violence, other violent crimes, and human trafficking. Tracie also assists families in navigating the complex immigration system, helping them stay together and realize their own American Dream.
See Tracie L. Morgan's full profile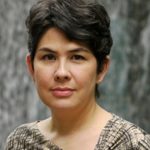 MAILE M. HIROTA is the Manager of Hirota & Associates, LLLC, a boutique immigration law firm in Honolulu, Hawaii concentrating in business and family-based immigration law, including family visas, business and investor visas, permanent residence and U.S. citizenship matters.
See Maile Hirota's full profile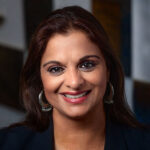 Rekha Sharma-Crawford is the founding member of Sharma-Crawford Attorneys at Law in Kansas City. She has been nationally recognized for taking on a wide variety of complex cases, some of which have garnered international attention. Known for her ability to think outside the box for solutions, Rekha is often sought after by clients and collegues alike seeking to find a solution to some of the most difficult Immigration issues.
See Rekha Sharma-Crawford's full profile