Deferred Action for Childhood Arrivals (or DACA)
Temporary work authorization and protection from removal are available for some foreign nationals whose parents brought them to the U.S. as children and who have been raised in our country.  In general, an applicant must have entered into the U.S. before age 16, been born after June 15, 1982, have resided in the U.S. since June 15, 2007, and have graduated from high school, obtained a GED, or have at least enrolled in a GED course.  In addition, an eligible applicant must be at least 15 years old.  He or she must not have been convicted of a felony or a "significant misdemeanor" (such as driving under the influence, domestic violence, burglary, etc).
DACA status (with the temporary work permit) is approved for an initial two years and may be renewed in two year increments.  Note that a DACA recipient might then attempt to obtain a foreign travel permit known as "advance parole" but must not leave the U.S. unless a foreign travel permit is obtained with advice of counsel.
---
IMMLAW Attorneys who practice in this area include…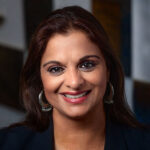 Rekha Sharma-Crawford is the founding member of Sharma-Crawford Attorneys at Law in Kansas City. She has been nationally recognized for taking on a wide variety of complex cases, some of which have garnered international attention. Known for her ability to think outside the box for solutions, Rekha is often sought after by clients and collegues alike seeking to find a solution to some of the most difficult Immigration issues.
See Rekha Sharma-Crawford's full profile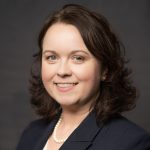 Tracie L. Morgan, owner of Hope Immigration (formerly known as Klinke Immigration), focuses on humanitarian- and family-based immigration. She is known for her expertise working with immigrant survivors of domestic violence, other violent crimes, and human trafficking. Tracie also assists families in navigating the complex immigration system, helping them stay together and realize their own American Dream.
See Tracie L. Morgan's full profile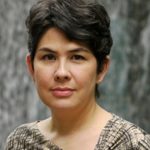 MAILE M. HIROTA is the Manager of Hirota & Associates, LLLC, a boutique immigration law firm in Honolulu, Hawaii concentrating in business and family-based immigration law, including family visas, business and investor visas, permanent residence and U.S. citizenship matters.
See Maile Hirota's full profile