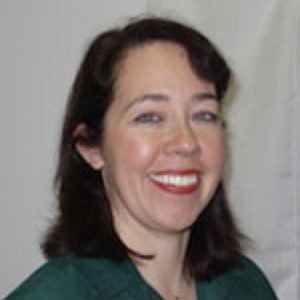 Practice Areas
Citizenship and Naturalization|Employment-based Immigrant Visas|Family Immigration|Federal Litigation|Immigration Court, Removal and Deportation
Awards & Recognitions
Knight of the Order of the Lion of Finland
Best Lawyers of America, 2011 to present
Super Lawyers, 2009 to present
Memberships & Associations
California State Bar, 1990
United States Supreme Court, 1997
Certified Specialist, Immigration Law 1998
California Southern District Federal Court, 1991
California Central District Federal Court, 1991
Ninth Circuit Federal Court, 1991
Pro-bono & Community Service
Lecturer and writer for various immigration law conferences
Honorary Consul, Republic of Finland, in San Diego
Editorial Board Member, Bender's Immigration Bulletin
Editorial Board Member, Journal of Immigrant Health
Member, Military Assistance Program (MAP) committee
Extern Supervisor, California Western School of Law
Published Works
Tips and Tricks on Citizenship and Naturalization (2021)
The New Poll Tax: An Analysis of the Trump Administration's changes to the Naturalization Exam (2020)
Be Careful What You Wish For: An Analysis of The United States Supreme Court Decision in Sessions v. Morales-Santana (2017)
Everything Old is New Again: An Analysis of Matter of Arribally and Yarabelly (2012)
Entry: What Mama Never Told You About Being Here (1993)
Education
University of San Diego, School of Law (1990, J.D. cum laude)
University of California, San Diego (1985, B.A. Major: Spanish Literature; Minors: Mathematics; History of Philosophy)
Languages
Spanish, Swedish (basic), Finnish (basic)
KATHRIN S. MAUTINO is certified as a specialist in immigration and nationality law by the State Bar of California, Board of Legal Specialization, one of fewer than 200 attorneys in the state to be designated as such in any given year.
A cum laude graduate of the University of San Diego School of Law, Ms. Mautino is the managing partner of Kathrin S. Mautino, APLC, a San Diego law firm providing only immigration services to its clients. Ms. Mautino has a general practice providing business and family based immigration services, removal defense, Federal Court litigation as well as citizenship and naturalization services. Ms. Mautino is a recognized expert in American citizenship law as well as priority date issues, including the often over-looked Western Hemisphere Priority Date Program.
Ms. Mautino is asked frequently to write and speak on various immigration issues for local, regional and national audiences, including the American Immigration Lawyers Association (AILA), the San Diego County Bar Association, the Consular Corps of San Diego and of Los Angeles, and the State of California Family Courts in San Diego and Escondido. Ms. Mautino's articles have appeared in The Journal of Immigrant Health, San Diego Law Review, The Los Angeles Daily Transcript, The San Diego Lawyer, Benders Immigration Bulletin, and various publications of the American Immigration Lawyers Association.  She has lectured and taught various groups on immigration topics, including the San Diego County Bar Association, the Texas State Bar Immigration Section, as well as various chapters of AILA, including in Chicago and New York.  She regularly speaks at the AILA National Conference, generally held each June at various venues around the country.
Ms. Mautino served on the California State Bar's Immigration and Nationality Law Advisory Committee, first as a member, and then as Vice Chair and Chair between 2013 and 2018.  She occasionally consults with local governmental and semi-governmental organizations, as well as various diplomatic missions on immigration issues of concern to those organizations.
Ms. Mautino comes by her interest in immigration and citizenship law naturally. She was born in Finland, where she lived as a diplomatic dependent, later moving with her family to Washington, DC and Tijuana, Mexico. Years later she worked as a Department of Justice Honors Program designee assigned to the Immigration Courts in Denver, Colorado and Los Angeles, California. She then entered private practice as an immigration staff attorney with the San Diego firm of Gray, Cary, Ames and Frye, specializing in business immigration law. In 1993, she joined her father, Robert Mautino, in the firm of Baxley and Mautino, which was renamed Mautino and Mautino in 1995. In 2016, Robert Mautino retired, and the firm was renamed again.
In addition to English, Ms. Mautino speaks Spanish, as well as some Swedish and some Finnish. In 2000, she was appointed by the government of Finland to serve as Honorary Consul in San Diego, a position she still holds.
In her free time, Ms. Mautino enjoys competitive ballroom dancing, hiking, reading history and listening to music.