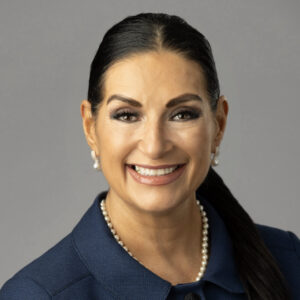 Michelle L. Saenz-Rodriguez
Attorney at Law
Saenz-Rodriguez & Associates, P.C.
13601 Preston Road, Suite W1000
Dallas, Texas 75240
Download info to your device
Practice Areas
Asylum|Citizenship and Naturalization|Consular and Border Processing|Family Immigration|Immigration Court, Removal and Deportation
Awards & Recognitions
Best Lawyers in America (2001-present)
W. Page Keeton Award for Excellence in CLE (UT Law School) Leadership Texas Alumni
Attorney Generals Honor Program (EOIR-1991)
Memberships & Associations
American Immigration Lawyers (AILA)
Board Certified (Immigration) State Bar of Texas
ABA Fellow
Texas Bar Fellow
ABA Commission on Immigration (AILA Rep. House of Delegates)
Pro-bono & Community Service
Pro bono College State Bar of Texas
Bishop's Immigration Task Force (Dallas Diocese)
National Hispanic Institute (Board Chair)
Vecina Volunteer Mentor (pro bono asylum representation)
Attorneys Serving the Community
Education
1985- Weslaco High School
1987- University of Texas at San Antonio, BA English
1991-Thomas M. Cooley Law School, JD
Languages
Spanish and English
MICHELLE L. SAENZ-RODRIGUEZ is the co-founder of Saenz-Rodriguez & Associates in Dallas, Texas. Now in her 30th year of practice, Michelle is Board Certified in Immigration and Nationality Law by the State Bar of Texas. She started as a Judicial Law Clerk under the Attorney General's Honor Program for 7 Immigration Judges in Harlingen, Texas. She began her immigration practice shortly thereafter and has remained a passionate advocate for immigrants from around the world.
Michelle is former Chair for the Texas Chapter of the American Immigration Lawyers. She currently sits on the AILA Board of Governors and is on the AILA ICE Liaison Committee. Michelle also sits as an Advisory Member of the ABA Commission on Immigration. Saenz-Rodriguez & Associates has been has been named one of the "Top Tier Immigration Law Firms in America" for the last several years and being named "Top Lawyer in the Field of Immigration for 2018" by Best Lawyers in America. In 2020, Michelle received The W Page Keeton Award for Excellence in Continuing Legal Education from the University of Texas Law School
Saenz-Rodriguez & Associates, P.C. is a Dallas, Texas-based law firm focusing exclusively on the area of immigration law for the last decade. Our immigration and naturalization attorneys are respected throughout the United States for their exceptional legal advocacy and proven knowledge of the immigration process. By helping our clients understand the challenges they face, we help them to protect their interests.
We pride ourselves on handling complicated immigration issues, and offering every client the aggressive, fearless representation they deserve. We care about helping individuals find safety in political asylum, seize opportunity and rekindled family relationships here in the United States.