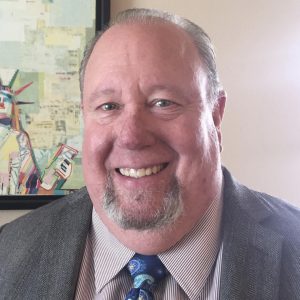 Peter L. Ashman
Attorney at Law
Law Offices of Peter L Ashman
617 S. 8th Street, Suite B
Las Vegas, Nevada 89101
Download info to your device
Practice Areas
Arts & Entertainment Visas|Citizenship and Naturalization|Family Immigration|Federal Litigation|Immigration Court, Removal and Deportation
Awards & Recognitions
Best Lawyers in America, 
Lawyers of Distinction,
Martindale-Hubble,
Who's Who Legal: Corporate Immigration
AVVO 10/10 rating
Best of Las Vegas: Immigration Attorney 2018-present   
AILA 2006 Advocacy Award
Memberships & Associations
Nevada State Bar
American Immigration Lawyers Association
Nevada Immigrant Coalition
American Immigration Council
Pro-bono & Community Service
Board Member and Legal Advisor of Dream Big Nevada
American Civil Liberties Union–Nevada Chapter
Published Works
Not Your Typical NIV: Employment Based Strategies for Employees with Unique Immigration Status. 29 Bender's Immigr. Bull. 1385 (Sept. 15, 2020).
Creative Usts for the O Visa: Challeging Cases of Unusual Artists and Entertainers. Immigration Options for Artists, Entertainers & Athletes 3rd E. American Immigration Lawyers Association, (June 2020).
AILA Annual Conference Presenter 2000-present
Education
Brigham Young University, BA, International Relations
Southwestern University School of Law (J.D., 1985)
Zhongshan University School of Law (1986)
Languages
Thai, Mandarin
PETER L. ASHMAN is the founder and principal of Ashman Immigration Law located in fabulous Las Vegas, Nevada.  Peter began practicing law in 1985 and exclusively immigration law in 1992. Peter was cofounder of the Nevada Chapter of the American Immigration Lawyers and served as its chair for seven terms. He has also served on the national Board of AILA and the American Immigration Council as well as several national AILA liaison and advocacy committees.  He is a frequent speaker at immigration law conferences including invitations to speak at AILA's national conference each year since 2000.  He is active in his community with service on the Nevada Board of the American Civil Liberties Union and the Nevada Immigrant Coalition.  His practice is diverse and includes entertainers, businesses, investors as well as families and asylum seekers.
Peter has acted as an immigration advisor for U.S. Senator Harry Reid and U.S. Senator John Ensign as well as several state and national candidates for public office, including President Barack Obama.  He has appeared in national print and electronic media including the New York Times, the Wall Street Journal, Los Angeles Times, Las Vegas Sun, Las Vegas Review Journal, The Arizona Republic, The Salt Lake Tribune, MSNBC, National Public Radio, and Air America.  He has testified before the U.S. House of Representatives.  He was the recipient of AILA's 2006 Advocacy Award.
Peter received his B.A. degree from Brigham Young University in Provo Utah and his J.D. from Southwestern University in Los Angeles, California.  He also attended the first ABA sponsored scholar exchange and studied international law at Zhongshan University in Guangzhou, China.