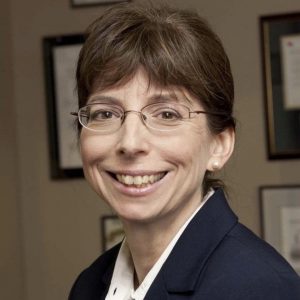 Margaret D. Stock
Lieutenant Colonel (Retired), U.S. Army Reserve, Military Police Corps
Cascadia Cross Border Law Group
4300 B Street, Suite 207
Anchorage, Alaska 99503
Download info to your device
Practice Areas
Citizenship and Naturalization|Employment-based Immigrant Visas|Federal Litigation|Immigration Court, Removal and Deportation|Military Visas
Awards & Recognitions
MacArthur Foundation Fellow
Alaska Bar Association International Law Section's Human Rights Award
Best Lawyers in America
Martindale-Hubbell (AV)
SuperLawyer (Alaska)
AILA Pro-Bono Award
AILA Advocacy Award
Memberships & Associations
American Immigration Lawyers Association
Federal Bar Association, Immigration Law Section
American Bar Association
American Bar Foundation Fellow
New York City Bar Association
Pro-bono & Community Service
AILA Military Assistance Program (Founder and current participant)
Published Works
Professionals, A Matter of Degree (co-author, 2009, AILA)
Immigration Law & the Military (2012, AILA)
Education
U.S. Army War College (M.A., 2006)
Harvard Kennedy School of Government (M.P.A., 2001)
Harvard Law School (J.D., 1992)
Harvard and Radcliffe Colleges (A.B., 1985)
Languages
Spanish, Russian,
Harvard alum and retired Lieutenant Colonel (USAR) Margaret Stock is a nationally recognized authority on matters of immigration and citizenship, national security, and the military. Throughout her career, Ms. Stock has held teaching positions at West Point and University of Alaska Anchorage, recurrently provided expert testimony before Congress, and developed several programs to benefit immigrants in the U.S. Armed Forces, most notably the Military Accessions Vital to National Interest (MAVNI) program.
Currently, Ms. Stock is the owner and managing attorney of Cascadia Cross Border Law Group in Anchorage, Alaska, where she advocates on behalf of a range of clients before the myriad courts and agencies that make up the U.S. immigration system.
Ms. Stock was recognized in 2013 as a MacArthur Foundation Fellow for her work in the field of immigration and national security. She is the author of Immigration Law & the Military, first published by the American Immigration Lawyers Association in 2012, and co-authored the 5th edition of Professionals, A Matter of Degree with fellow IMMLAW member Martin Lawler. Ms. Stock is a regular speaker on U.S. and international immigration matters.