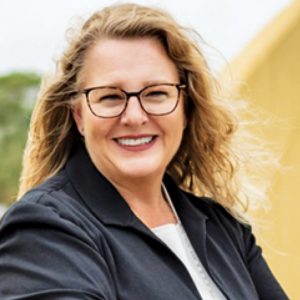 Awards & Recognitions
The Best Lawyers in America
SuperLawyers Top 5%
Martindale-Hubbell
2007 Arthur C. Helton Award for Advancement of Human Rights (AILA)
Education
University of Texas
St. Mary's University
Languages
Spanish
JODI GOODWIN practices immigration law exclusively and has for the past 17 years. She is the founding member of her law office and worked with the U.S. Department of Justice as an attorney for the Immigration Court prior to going into private practice.
She is listed in The Best Lawyers in America for immigration law and Texas Superlawyers as one of the top 5% in immigration law. Ms. Goodwin has the highest "AV" rating in the Martindale-Hubbel legal directory and is listed in the Bar Register of Preeminent Lawyers. In 2007 Ms. Goodwin was honored with the Arthur C. Helton Award for Advancement of Human Rights by the American Immigration Lawyers Association.
With a commitment to quality, honest and compassionate representation of her clients, Ms. Goodwin focuses her practice in all areas and aspects of immigration with a particular emphasis in complex litigation and waivers. She has several published decisions from both the Federal Courts of Appeals and the Board of Immigration Appeals.
In addition to practicing law, Ms. Goodwin shares a deep-rooted belief in volunteerism. She is involved in several organizations designed to teach and train young lawyers and frequently teaches throughout the United States. Ms. Goodwin also holds several positions with the American Immigration Lawyers Association including Past Chair of the Texas Chapter of AILA, national and local liaison committees with Customs and Border Protection and Immigration and Customs Enforcement.
Apart from her professional volunteerism, Ms. Goodwin also devotes much of her time to the Girl Scouts of America serving as a Troop Leader. She is a graduate of the University of Texas and St. Mary's University.
Ms. Goodwin is fluent in Spanish.