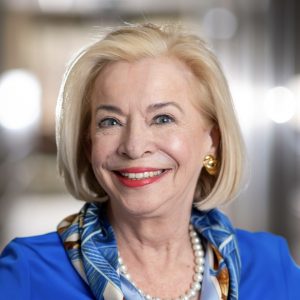 Practice Areas
Consular and Border Processing|Employment-based Immigrant Visas|Non-Immigrant Visas (Work-Authorized)
Awards & Recognitions
1997 Edith Lowenstein Award
Memberships & Associations
AILA
Education
Howard University School of Law (J.D., 1974)
University of Washington (B.A. Economics, 1971)
Languages
Spanish
Recognized by The Washington Post as one of "seven leading lawyers" in Washington, D.C., Ms. Pederson has been dedicated to the practice of immigration and nationality law for over twenty years. Ms.Pederson has successfully represented thousands of clients – including renowned physicians, Fortune 500 companies, television networks, entertainers, and healthcare providers of all sizes – and is masterful at resolving complex immigration issues.
Ms. Pederson is a leading advocate for the rights of J-1 Physicians in the United States and has been key to the passage of legislation to benefit them. She is also the publisher of J-1 Physician News and lectures nationally and internationally to foreign physicians. She seeks solutions for her clients beyond the immigration laws and does not hesitate to seek assistance from the White House and Congress if necessary. She has been a key advocate on the restoration of the National Interest Waivers for J-1 Physicians and in increasing the Conrad State 20 J-1 Waiver Program within the Conrad State 30 Program. Ms. Pederson served as president of the Washington, D.C. Chapter of the American Immigration Lawyers Association (AILA); and as an elected director of the national Board of Governors of AILA for eighteen years. She has served as a chairperson of the Physicians Task Force of AILA for many years and has also served as chairperson of the AILA Visa Office Liaison Committee and Refugee Committee.
In 1997, she received the Edith Lowenstein Award for excellence in the advancement of the practice of immigration law. The national media has recognized Ms. Pederson's expertise in immigration law and called upon her to comment on important issues and legislation.
Ms. Pederson has been interviewed by CNN, ABC News, The Washington Post, The New York Times, The Washington Times and The Legal Times of Washington, D.C., to name a few. She is the founder and Editor of J-1 Physicians News, a newsletter focusing on issues of concern to J-1 physicians.