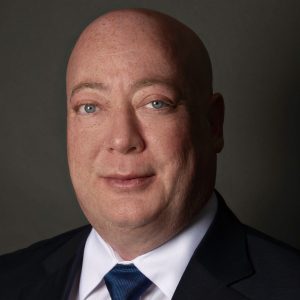 Practice Areas
Citizenship and Naturalization|Consular and Border Processing|EB-5 Investor Visas|Family Immigration|Non-Immigrant Visas (Work-Authorized)
Awards & Recognitions
Super Lawyers
South Florida Legal Guide, Best Lawyers
Memberships & Associations
New York Bar
U.S. District Court for Southern and Middle Districts of Florida
US District Court, Southern District of New York
11th Circuit Court of Appeals
National Consortium of Immigration Law Firms (IMMLAW)
Financial Industry Regulatory Authority (FINRA)
American Immigration Lawyers Association (AILA)
Education
New York University School Of Law (J.D., 1997; Ll.M., Taxation, 1998)
University Of Virginia (B.A., 1994)
Languages
English, Spanish
STEPHEN M. BANDER first received widespread recognition in the U.S. immigration law community in 2003 for representing, with the assistance of the FBI Chicago Office, one of the first women in the country to be granted T-1 status (victim of human trafficking) by U.S. Citizenship and Immigration Services (USCIS) and for which he was interviewed by The Chicago Sun Times.
In 2006, Stephen accomplished precedent-setting work in Matter of Buschini establishing that persons born outside of Cuba to a Cuban parent with no Cuban residence can qualify under the Cuban Adjustment Act. This precedent helped thousands of families of the Cuban Diaspora become U.S. lawful permanent residents, and, as a result, individuals born outside of Cuba – and media members – frequently seek Stephen out for his advice and insight on the Cuban Adjustment Act.
Stephen is also well known for assisting foreign nationals facing long delays in the adjudications of their application, or petition, receive a final decision from USCIS. He has brought over 100 U.S. District Court complaints against USCIS challenging its delays and practices. His expertise on this was the subject of a live interview on MSNBC with Alex Witt.
Similarly with foreign nationals facing long delays with the USCIS Immigrant Investor Program, Stephen is recognized for assisting his clients to obtain grants for expedited reviews of their petitions. For example, on average, the Immigrant Investor Program Office only grants 16 expedite requests per year to individuals. In 2020, it granted three to Stephen's immigrant investor clients.
Stephen graduated from New York University School of Law's Joint Degree Program, with both a J.D. and an LL.M in Taxation. Prior to law school, he majored in International Relations with a concentration in Latin American Affairs and a minor in Economics at the University of Virginia, where he received Intermediate Honors and was a member of the Raven Society.
After gaining experience in complex business transactions at a leading Florida law firm, Stephen joined Bander Law in 1999. It was with great pride and admiration that he was able to work alongside his father, Michael A. Bander (1938-2018), and continues the firm's legacy of working with families who have multi-generational relationships with the firm. Stephen's firm handles the complete spectrum of U.S. immigration matters: nonimmigrant visas, employment-based immigration, family-based immigration, nationality, naturalization and removal. His clients are individuals of all races, religions or socioeconomic status.
Stephen is an active member of IMMLAW, a select national consortium of immigration lawyers. He has presented at the American Immigration Lawyers Association (AILA) conferences on U.S. nationality, maintenance of permanent residence, litigating against USCIS and as part of the Camden Conference in Midcoast, Maine. Stephen has been regularly ranked by Super Lawyers and in the South Florida Legal Guide as one of the "best lawyers" in South Florida.
Stephen is a member of the Florida Bar (admitted 1999), the New York Bar (1998), the Maine Bar (2013), the U.S. District Court for the Southern and Middle Districts of Florida, U.S. District Court, Southern District of New York and the 11th Circuit Court of Appeals.
In addition to his work as the Principal of Bander Law Firm, Stephen also acts as a FINRA arbitrator, where he serves the investing public and the securities industry by resolving securities-related disputes.